Dawn Owens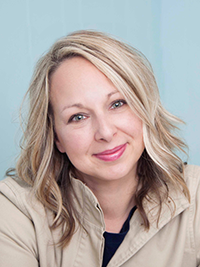 Dawn Owens, Founder/Executive Director
Dawn is the Founder and Executive Director of The Link of Cullman County. A native of Philadelphia, Pennsylvania, Dawn moved to Cullman in 2010 with her husband, Chris, and son, Sawyer. She received Bachelor and Master degrees from Kutztown University and her seminary training at Cincinnati Bible Seminary. Originally an aspiring writer, Dawn sensed that God was leading her in a different direction. She has always had a heart for helping people and, after moving to Cullman, saw a need for an organization that could help people discover their God-given purpose.
"I have a strong belief that we live out of who we think we are and because most of us, myself included, don't have a full understanding of who we were created to be. Because of that, we live out what we have been told about ourselves, rather than who God says we are. People, I have the opportunity to meet with every day have lost hope, feel helpless, and struggle with despair. When someone visits with us at The Link Center I want them to sense hope, experience the unconditional love of their Heavenly Father, and feel like there are people who are willing to dream with them. We will always believe with people past their status quo into their potential. Everyone has a dream, at The Link, we get to see them become realities."
You can reach Dawn at dawnowens@linkingcullman.org. You can read her blog at www.dawnmowens.com.