#GiveJoyGetJoy
"No one will hire me."
These were the words frequently spoken by women transitioning from the Cullman County Detention Center to life back in Cullman, AL.
Although we had connections with local employers, the criminal charges or the lack of employment experience kept them from taking a chance on women coming from jail.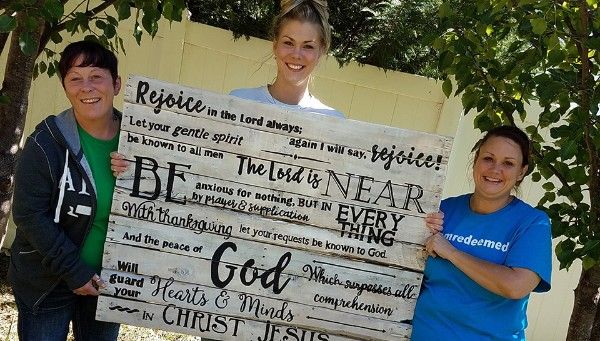 Because many of them experience broken relationships, broken employment histories, and a battle to stay sober in front of them we wanted to create a way for women to earn an income while they learn how to cope differently. To that end we created Pure Joy Goods. In its original state Pure Joy Goods created candies but overtime has morphed into a pallet art business.
Now Pure Joy Goods is encouraging and educating women with career barriers to create homemade goods that produce joy.
Creating pallet art is a way for our women to express their artistic talents, earn a fair wage, take classes to learn another way to approach life, while getting mentored and staying clean.
Now you can purchase their artwork and support the program that is helping to transform their life.
Contact us today