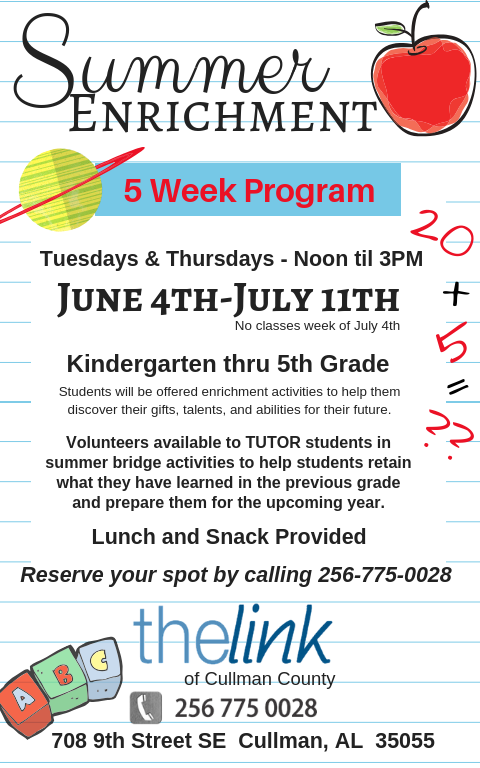 Children Kindergarten through 5th Grade are invited to join our Summer Enrichment Program beginning Tuesday, June 4th at Noon.
Every Tuesday and Thursday from Noon till 3PM (No classes the week of July 4th)
This is a FREE CAMP!
Lunch and Snack will be served.
Students will be offered enrichment activities to help them discover their gifts, talents, and abilities for the future.