Like Me or Not Small Group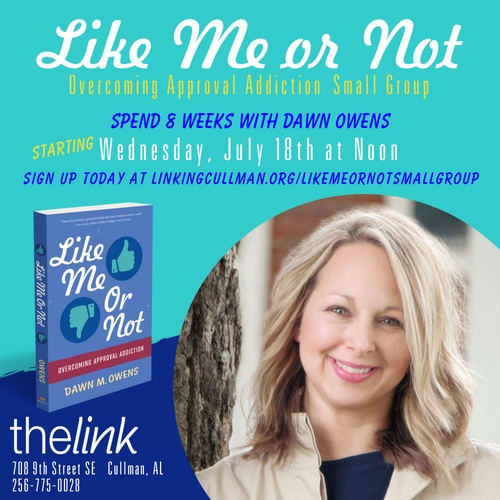 Join Dawn Owens for an 8 week small group on her new book, Like Me or Not: Overcoming Approval Addiction.
Books will be available at the site for purchase or scholarship or you can bring your own.
If you need a scholarship, please choose - SMALL GROUP REGISTRATION WITH SCHOLARSHIP.