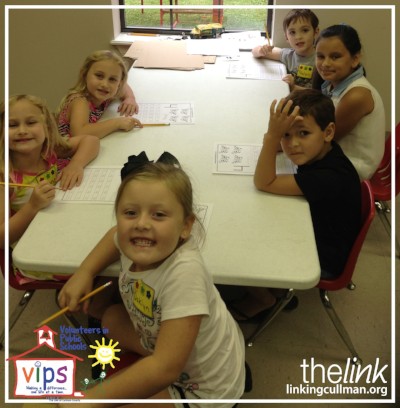 Five years ago, our Volunteers in Public Schools (VIPS) Coordinator started to see not only an increase in the number of kindergarteners needing mentors due to lack of prior exposure to school, but there was one child that still burns a memory in all of our minds. 
This child not only had no experience in holding a pencil, no knowledge of the letters or numbers, no understanding of what a school day would be like… but this child had never held a book. He held it as if it was a foreign object, trying to figure out what to do with it.  
With this information in hand, our VIPS coordinator took action and recruited a school and a local church that would allow her to host a 2 week, 2 hours a day "boot camp" for children headed to Kindergarten that fall. She had 24 students sign up used 23 volunteers and had a fabulous Kindergarten teacher offer her guidance in building the curriculum. The camp is now called "Kindergarten Readiness Camp."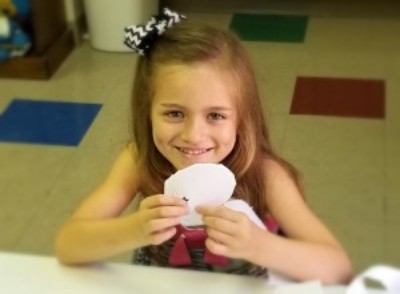 Because of generous donors like you,
it was a WILD success.
So much so we've been asked to host this same program all over Cullman County.  
We believe in doing things well. And we are dead-set on making sure we grow sustainably so though we can't take the camp to every school. Last year we served 4 locations, this year we've committed to SERVE 5 LOCATIONS - we added the Hanceville location.
---
Kindergarten Readiness Camp Information
Kindergarten Readiness Camp is scheduled July 15th-July 26th in 5 different locations throughout the Cullman area.
To pre-register a child for this camp - fill out our PRE-REGISTRATION FORM or contact The Link of Cullman County at 256-775-0028.
We will need VOLUNTEERS to help before and during the event. If you are interested - please sign up HERE and we will contact you!
KINDERGARTEN READINESS LOCATIONS